CORTINA
De Aquila-Cortina is de Aquila variant met de 3 triangel vormige benen.
Zeer geschikt onder ronde en vierkante tafelbladen.
The Highest standard of quality laser cut metal, bended for a stronger
leg and better look. With the choice of different centre pieces you can
make up to 10 table legs. they are finished with a satin fine structure
black powder coat. Easy to install or expand.
LENGTE: 86,6 CM
BREEDTE: 86,6 CM
HOOGTE: 71 CM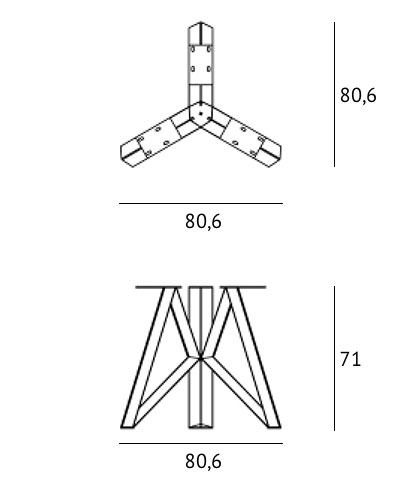 AQUILA WORLDCLASS TABLE LEGS
TTC The TableTop Company B.V
Industrieweg 18
5571LJ Bergeijk
[email protected]